The Working Mans Leather Cell Phone Case!
The working mans cell phone case!!
These cell phone cases are made from quality saddle leather and are of a Heavy Duty Molded Construction to ensure that your phone is protected from the hazards of the job. We make cases to fit any make and model of Cell Phone. We also make cases to fit cell phones with the otter skin covers. All cases come with your choice of a sturdy stitched leather belt loop or a high quality belt clip.
The Business Mans Leather Cell Phone Case!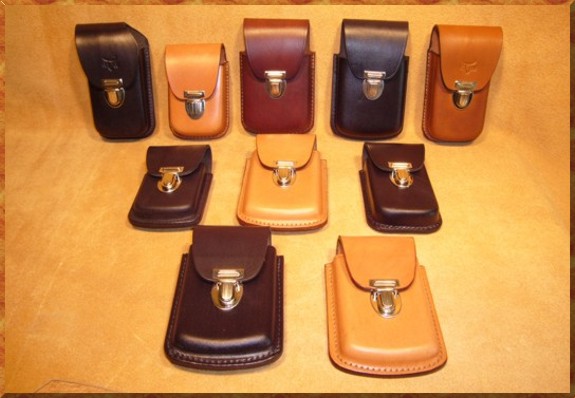 The business mans Smartphone case!!
These Elegant Classic Styled Leather Cases are also constructed to last a lifetime. If you are looking for a case for a multimedia cell phone such as the Apple iPhone G3S, the new Motorola Droid, Palm Pre or Blackberry Storm2, we make a leather case that will fit. Our molded cases are as much at home in the office as out in the field.
We also make Beautifully Crafted Leather Kindle Reader and Apple iPad Sleeves.